​​
One night. One accident. And her life was forever changed.

Determined to leave the memories that haunt her behind, Kate Taylor prepares to drive across the country in search of place to start again. But it seems nothing will pull her out of her dark hole.

That is, until Ryan Grant comes along. Kate is no match for his perfect abs, irresistible smirk, and piercing green eyes that seem to see right through her. With one kiss, one touch, she's giving into everything she swore she wouldn't. This road trip was to be an escape from her past, and instead, she fears she might be reliving it.

Ryan might be the one to save her, but when Kate finally reveals that deepest darkest corner of her soul, will he be able to forgive her for the choices she still has left to make?
​

​

Get it here in Kindle, Paperback and KU:
One decision changed my entire life. And I've been paying for it ever since.​​​​​

Seattle felt like the perfect place to hide. The perfect place for a reformed hacker who now fights for the other side to start over. And it worked. Things are better than ever. Even if my past is never far behind.

But when I see Ivy Green again, the woman I was never able to get out of my mind, I want her. For so much more than the one-night stand we had ten years ago. It doesn't matter that my dark past and dangerous present mean I can't keep her. That my secrets would destroy any shot at a real future.

After all, she's leaving in a month. What's the worst that could happen?

Can be read as a standalone novel

​Get it here in Kindle, Paperback and KU:
N​​​​​​​​​o relationships. No falling in love.

Those are my rules. Simple. Easy. Uncomplicated.

Then Kyle Grant walks into my life and tries to mess all that up with his GQ model looks, irresistible charm and cocky, take-no-prisoners swagger. But he's my boss's brother. We're best friends. He lives in New York and I live in Seattle. And If all that weren't enough to keep him snugly in the friend-zone, I have a secret which permanently forces me on the outside of love.

That doesn't stop me from doing things I know I shouldn't. Like spending the night with him. Like giving him my heart. Even if it means I might lose him forever.

Can be read as a standalone novel. ​

Get it here on Kindle, Paperback or KU

He promised to love me forever. But when I woke up to find Levi gone without a trace, he broke that promise. ​​​​​​​​​​​​

Lara Gould finally has everything going for her. Amazing job, great apartment and a boyfriend who loves her. 
That is, until one night when her past and present collide. 
The man she thought she'd love forever vanished without a trace seven years ago, breaking her heart. Suddenly Levi has returned and is making some big waves in Lara's life. But can she trust him? Why did he leave all those years ago?
Her new boyfriend Tom, is perfect. Smart, sexy and adoring with a British accent Lara can't help but love. When Tom asks her for a future in another country, Lara finds she has a big decision to make. 
Who does she move forward with? 
The man of her past or the man of her present.
Click here to get it on another retailer
​
Abby Scofield's love life has been all sorts of wrong. ​​

So when lacrosse star, Brandon Kessler, comes along with his all-American good looks, easy disposition and magnetic charm, things seem to be looking up. Even if they come from two totally different worlds. 

Xander Novak is the ridiculously hot, volatile and often times mean best friend of Abby's twin brother Aubrey. Her relationship with him is strained at best. But when Xander moves in unexpectedly, things seem to shift between them. But in what direction?

One night of deception, lies, and heartbreak are a common link the three share. When the truth about that night comes out, none of their lives will ever be the same.

Will Abby be able to find the love she's been searching for or will everything in her world fall apart?


​​Click here to get it on Amazon. F
​​ree with KU!              
I met Dr. Finn Banner on the worst day of my life.​​​​​​​

The day you graduate to become a midwife shouldn't end in heart wrenching tragedy. One year later, I ran into him again. Only this time, he saved my life.

Turns out my gorgeous savior and I now work together in the same hospital. And he can be as sweet and charming as they come. When he's not brooding, short-tempered and arrogant that is.

Our attraction is palpable. Our desire too great to ignore. And with every stolen glance, touch of my skin, and minute spent together, I need more. But the dark secrets of his past are unchangeable and I know I need to stay away.

There's just one problem with that. How do you stay away from the man you think you're falling for?


Get it Here in Kindle or paperback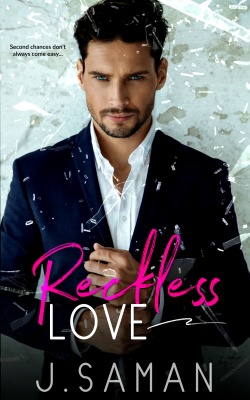 Jameson​​
I let her slip through my fingers…
No, that's a lie. I was reckless and pushed her away.
I was never supposed to fall for her. She was my tutor. My best friend. My fantasy. I tried to stay away. I failed.
Then we graduated and everything change. All I needed was a step back. A moment to breathe… And by the time I came up for air, she was in the arms of another man.

Four years later, everything is different. And when I see her again, I remember why I should have never let her go in the first place. But second chances don't always come easy. Even when you're determined to get them.​​

Lyric
It started on day one… 
New school. New life. And there he was, the boy I grew up with, walking up the steps of my very first class. Except now, the boy from my memories was gone, and his place was an Adonis of a man. 
It didn't take much for me to fall for him. Even though I knew we were doomed from the start. But when you find something that perfect, you don't second guess it. 
Until it ends. 
Four years later, he's back. Steamrolling through my life like he never broke my heart to begin with. Only this time, I'm older, wiser and know that second chances are the stuff of fairytales.

Get it Here in Kindle. Paperback or FREE on KU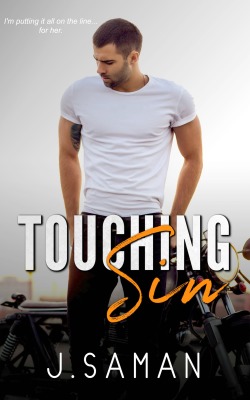 Jake
I know she's lying the moment I see her.  
That her name is as fake as her story. She's barged into my life like a beautiful nightmare, turning everything upside down.
It hasn't stopped me from trying to help her. Protect her. Save her from the threats that seem to come out of nowhere. 
She's put my entire world at risk. My reputation. My business. My livelihood. 
But Mia brought me back to life. And I will do anything to save hers. 

Mia
I was running for my life the night I met Jake. 
Broken down on the road to nowhere. Lost. Homeless. Scared out of my mind. 
I don't care. I'm willing to risk it all to start over. Desperate to hide and never be found again. 
But it doesn't take much for Jake to break down my defenses. A soft word. A gentle touch. He becomes mine, but more importantly, I become his. 
Until the nightmare of my past shows up, pissed off as hell…

Get it here in Kindle, paperback or FREE on KU